Swimming lessons for bump, babies and beyond…
Reports from a number of our parents have revealed some amazing life-saving and survival stories thanks to our teaching methods.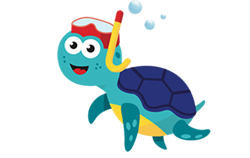 Why Are Our Swimming Lessons Wonderful?
So how do we differ from other baby swim companies?  Every member of our team have taken part in a very comprehensive training programme that is recoginised both nationally and internationally which is not only for teaching babies and toddlers but up to pre-competitive swimming. This means our whole
programme has been carefully put together so that the foundations to learning are solid ensuring you and your child are learning from the very best.
A Family Team
Founded by Trish Hare who was inspired by the lack of quality swimming lessons for babies, toddlers and children the business continues to grow and become very successful. With a remarkable team of family owned businesses across the south of England and Wales Swimkidz are proud to say they have literally taught thousands of little ones to swim and become safer around water. Reports from a number of our parents have revealed some amazing life-saving and survival stories thanks to our teaching methods.
Innovative & Unique
Swimkidz offers an innovative and unique swimming programme that begins during pregnancy and continues past birth. Parents can rest assured and have the confidence that we can help to keep them fit both pre- and post-natal and can continue their child's aquatic journey in a safe, caring and nurturing environment up to their tenth birthday.
Quality Swimming Lessons
Using our tried and tested techniques and our very progressive structured plans, children go on to swim independently much earlier than they may have done in other lessons.
Swimming Instructors
Training for instructors begins with them achieving their STA or Swim England full teachers. Our in-house tutors then deliver a challenging but comprehensive 5 day training programme that includes the STA Baby & Pre-School qualification, after teaching for year our Instructors go on to take their level 3 Diploma in Baby Swimming. Our team go on to teach all levels from birth to ten years and cover the National and International Plan for Teaching Swimming. Continued professional development is important and Instructors attend CPD seminars annually in addition to be regularly assessed.
We Love What We Do!
Parents who participate in our lessons tell us our lessons are worth every penny and are the best activity they do with their child. We invest heavily in training only the best instructors to teach your little ones and the pools we use are carefully selected for their suitably to ensure your baby's comfort safety and enjoyment. We love what we do and the way we do it shows we are totally committed to making your time with us memorable.